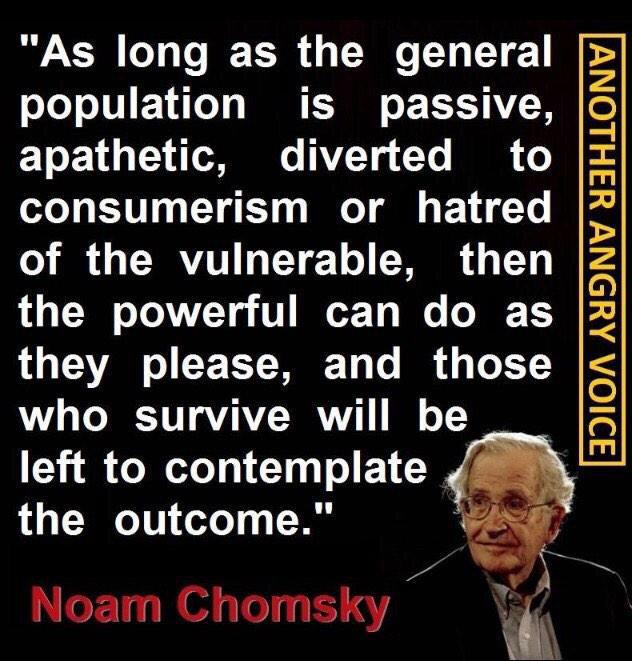 When I compare my own behaviour to that of my youth, I know my actions have turned from active to passive anger.  I stand in my kitchen listening to political opinion on the radio and rage silently.
I'm not apathetic, however, with financial security; I have taken on a degree of consumerism.  I most definitely do not feel any hatred for the vulnerable.
Nevertheless, passivity and apathy are heavily camouflaged demons who rob us of political power.  I don't know how many Australians who are of an age to take part in the democratic process of voting, actively or inactively choose not to register to vote.
Then of course, there are the many of us who reside in safe seats who believe, with good reason that our vote is worth zilch.  I have handed out 'how to vote' cards for decades knowing that no matter how many take what I offer, we will still get the same unproductive result.
I have realized recently, that I am sick of choosing to be powerless against Federal Government policies which I believe to be inhumane and just downright wrong.  My ire is particularly related to the abhorrent of asylum seekers coming to our continent.
The current government's determination to file off services covered by Medicare, to undermine the charter of the ABC, sidle up to dirty energy corporations and take no action against the 579 corporations who pay minimal or no tax have the effect of making my head explode with atomic fusion proportions.
So, what to do?  Stop being passive.  Starting today, I am sending an email per day to a Federal politician to express my outrage.
Be brave, be active and join me.