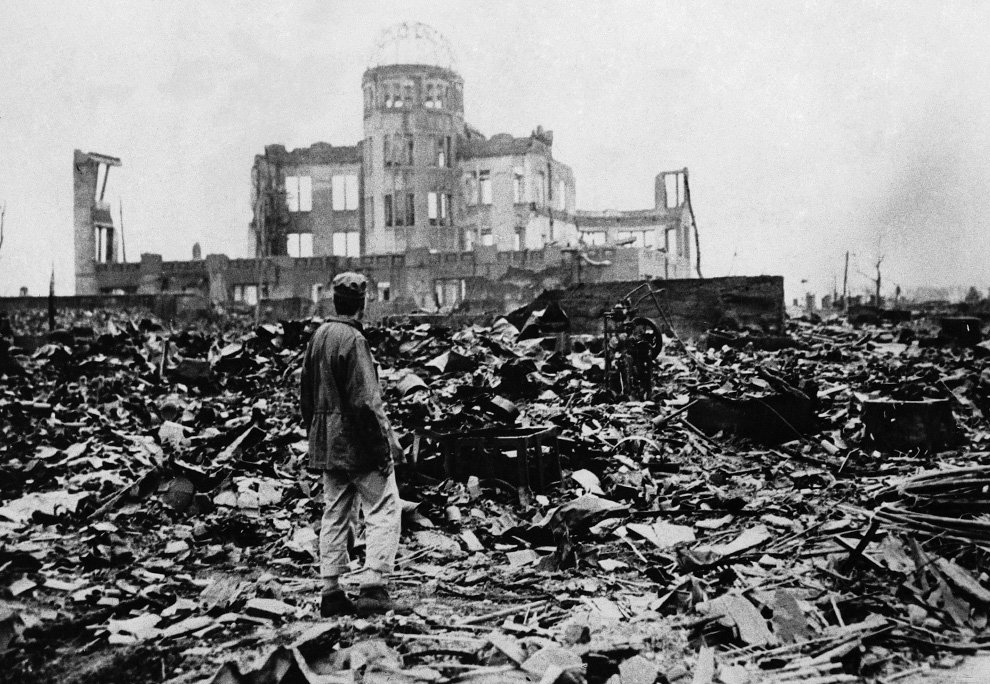 The city is lacquered with its past.
Pavement squares record the distance from the epi-centre
Shadows imprinted on the streets
There is a vortex in the eyes of older citizens
as they go about their business
half a century later.
A black hole which draws all to the dark
Memories are scorpions crawling out from corners
dragging cloying cobwebs with them.
The museum –
A board game of horror
as you step through the minutes and hours of August 6th, 1945.
A tapestry
of pain, fear, disbelief
and I am only a tourist viewing the past
Despite all this,
they endured
Stoically rebuilt their homes, parks, shrines
And still the bombs are tested
cataclysmic effectiveness guaranteed
while we set doves free in packed sports stadiums
What pure white light will push back the fear
in our souls?