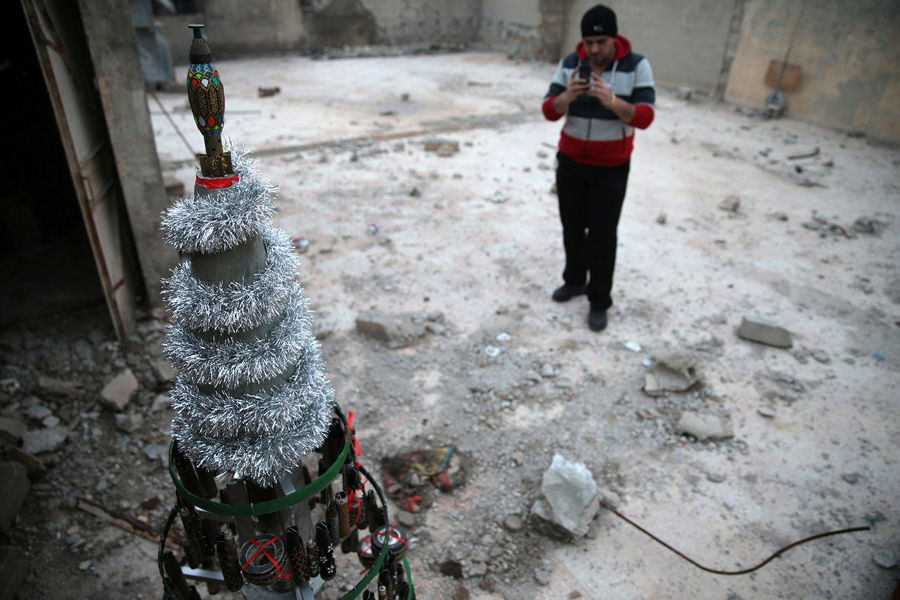 Akram Abu al-Foz takes a picture of a Christmas tree he decorated from empty shells which he collected and painted on, in the rebel held besieged city of Douma
The first noel
whistles through the air
to land explosively in a manger
Tis the season to be jolly,
Fa la la la la, la la la la.
Don we now our bullet proof vests
Hark! the herald missiles sing for Russian jets are on the wing.
No peace on earth, no mercy mild, no-one here is reconciled
O Come, all ye hate-filled and triumphant,
O go ye, O go ye, far, far away
There is no silent night, nor holy night!
Calm is lost for all in sight
Only in death can you
sleep in heavenly peace.